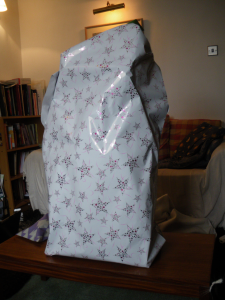 It's not a present if it's not wrapped, right?
Green note: the wrapping paper is back on the roll ready for next christmas. :)
OK the photo might be slightly staged, but the delight is genuine. Especially at how many people had contributed, which was much more of a surprise than the fact that I'd been building a spinning wheel in the cellar.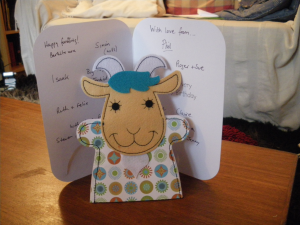 The accompanying card had a felt handpuppet goat on the front. Seemed appropriate.